WORLDRIDERS2 ON LANDRIDER BICYCLES


"This bike will become the standard of the WORLD in terms of comfort, ease of use, safety and all the other issues that keep people from cycling. THIS IS THE ANSWER."
Bill Fields, Publisher, Bicycle Guide Magazine

"The first time we saw the Infomercial touting LandRider Bicycles I thought about my friend Kris Taylor and the tough time she had riding with touring bags and trying to remember to shift gears," said Pat Patterson. "If the bike would do everything they said it would, it would be great for our ODYSSEY around the World," he continued.

Pat & Cat have been practicing on LandRider Bicycles. They are convinced that the AutoShift will not only hold up under the pressure of a 20,000 mile ride but it will actually make it easier to go the distance.

"Another real plus is the fact that LandRider Bicycles are sturdy and affordable," said Cat. "We're on a budget and we appreciate the fact that LandRider will be there on their toll free phone line, ready to help us if we have technical problems."

www.landrider.com

---

Ventura County, CA
www.thecoalition.org

National Assistance
www.usda.gov/da/
shmd/aware.htm

THE COALITION TO END DOMESTIC AND SEXUAL VIOLENCE

For the past 25 years The Coalition has been on the front line waging war against Domestic and Sexual Violence. Great strides have been made but their mission won't be completed until the disease has been eradicated.

Pat Patterson has experienced the wrath of Domestic Violence. His daughter, Stephanie was a victim. He was a member of the Board of Directors for 7 years and Chairman in 2000-2001.

PEACE IN THE HOME,
THE STREETS...........,
THEN THE WORLD!!!

---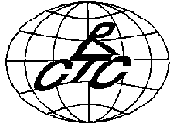 Explore Russia on your bicycle! Contact the Russian Cycle Touring Club - and tell them that Pat and Cat sent you!




---